Call (888) 595-9728 or text for immediate legal advice!
*All Images of the Electric Forest Festival - Rothbury, MI, USA are from Flickr
Were you arrested at Electric Forest? I can help. My name is Brian Dailey, and I am an experienced Michigan criminal defense lawyer.
I believe the music fans who are simply their to freely associate with like-mind people are very often unfairly targeted by local law enforcement.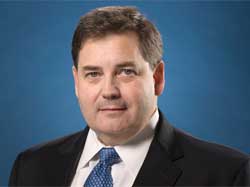 I am here to help correct that injustice. My job is to help my clients avoid a criminal record that will show up on a background check, and other serious consequences that can result from a criminal conviction.
The good news is that this is very doable in most cases of minor misdemeanor charges like drug possession, and even more serious felony incidents. There are always legal defense options.
Call me at (888) 595-9728 or text me directly, and I will let you know exactly how I can help you. The consultation is free, so let's talk.

We are criminal defense attorneys in Michigan. Our only job is to fight for you. And that's what we do, in criminal courts across Michigan, from misdemeanor cases like OWI, drug possession, reckless driving, probation violations, and assault, to serious felony cases like Fraud, Bad Checks, Criminal Sexual Conduct, Robbery, Burglary, Delivery and Manufacture of Drugs, Possession of Narcotics, Gun Charges, Assault with Intent to do Great Bodily Harm, Homicide, Manslaughter, Probation and Parole Violations where your life and freedom are on the line. We also handle Michigan Secretary of State cases like reinstatement of driver's license and others before the DLAD. Our defense attorneys are committed to helping you. Even if you think you are guilty, and just want to plead and move on with your life, you need quality criminal defense representation to make sure you are treated fairly.
Please contact us for our free case evaluation on any criminal charge in Michigan. We can help you evaluation your options, and figure out what you can do to help yourself get out from under a serious criminal charge, a permanent criminal record for life, a driver's license suspension that could cost you your livelihood, and more…
We can help. We help people, just like yourself, who find themselves up against the Michigan criminal justice system. When you need someone who is on your side, call us. Find out what we can do for you in a free Michigan criminal defense legal consultation.
Contact our Michigan criminal defense attorneys for a free legal case evaluation on any criminal charge by calling: (888) 595-9728 Or visit MyMichiganDefenseLawyer.com for more information.
Receive our free Michigan legal defense consultation and case evaluation. We'll explain what you are facing in plain language and tell you how we can help. Talk to a MI criminal defense lawyer today.
Our AVVO Rating
Click for more Information
- OR -

Contact Us Now!
Disclaimer: We are not in any way affiliated with the Electric Forest music festival, but we can help if you received any criminal charges during or after your time at the music festival. This site is advertising, and no information on this site is warrantied or guaranteed for accuracy. This site is no substitute for real legal advice. By reading this site, no client/attorney relationship is established. Please speak to a qualified, experienced defense attorney for help with any criminal charge.